Daddy Page

Wrinklypaws Cooter is currently our one and only Bloodhound Stud. He's such an amazing guy in every way, he has a beautiful deep dark Liver and Tan coloring, with the long droopy ears and a personality that is to die for! Everyone that meets this guy totally falls in love with his big ole jaws and those stunning olive eyes! He has a very gentle personality, kids love him and he loves them. If you are looking for a puppy we are happy to introduce to this big guy, he loves meeting people!

Wrinklypaws@live.com. We are always more than happy to answer questions!! Baby Cooter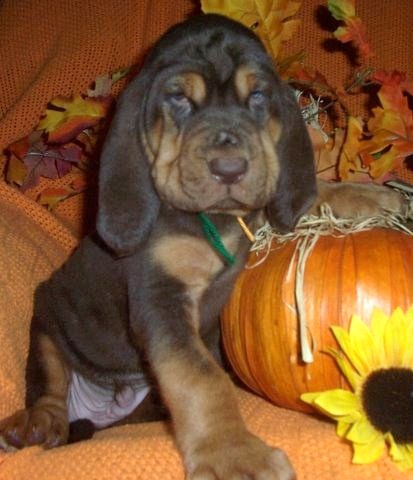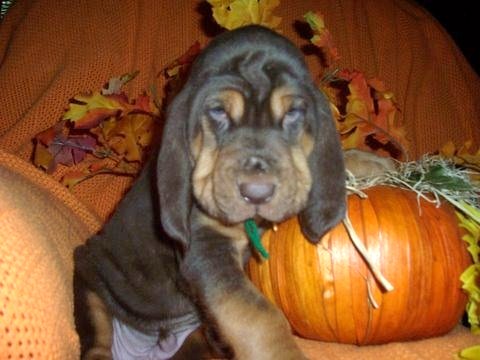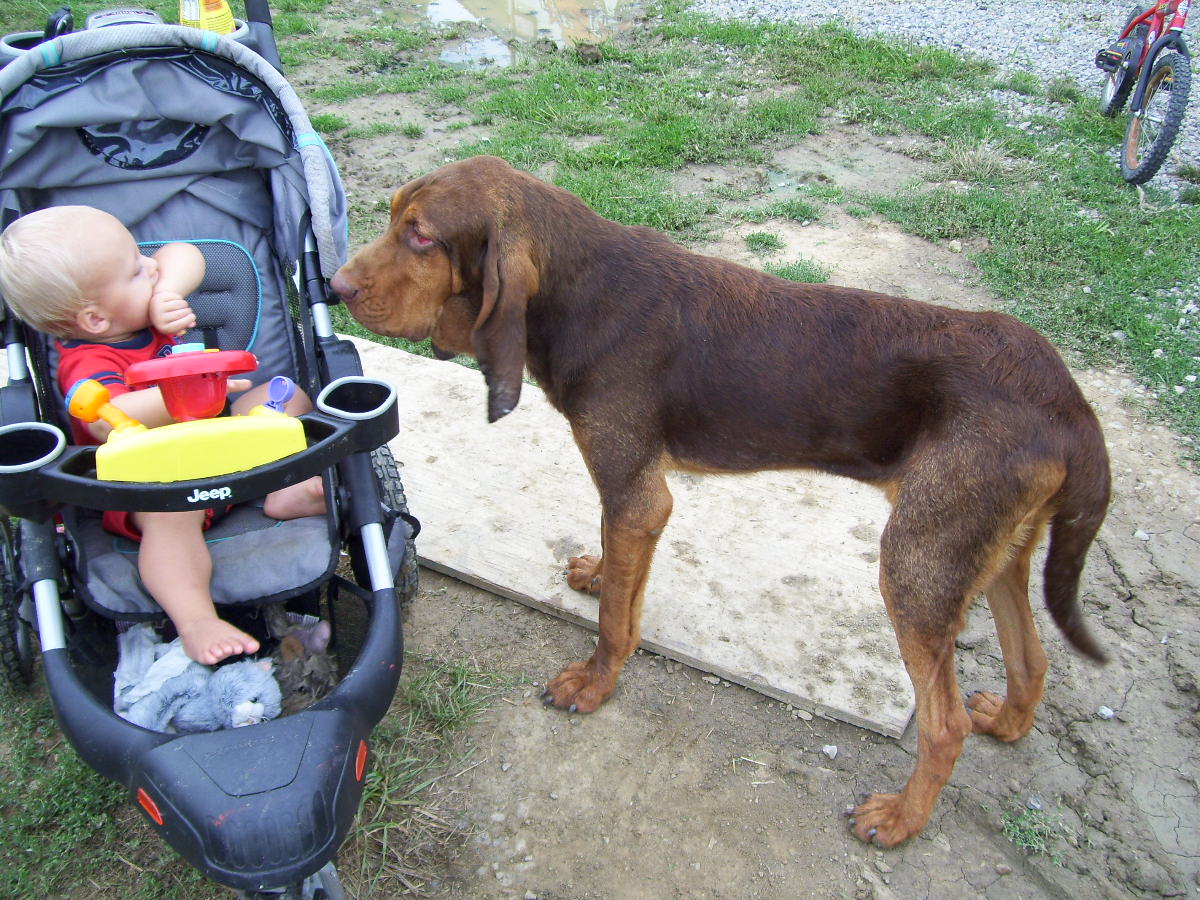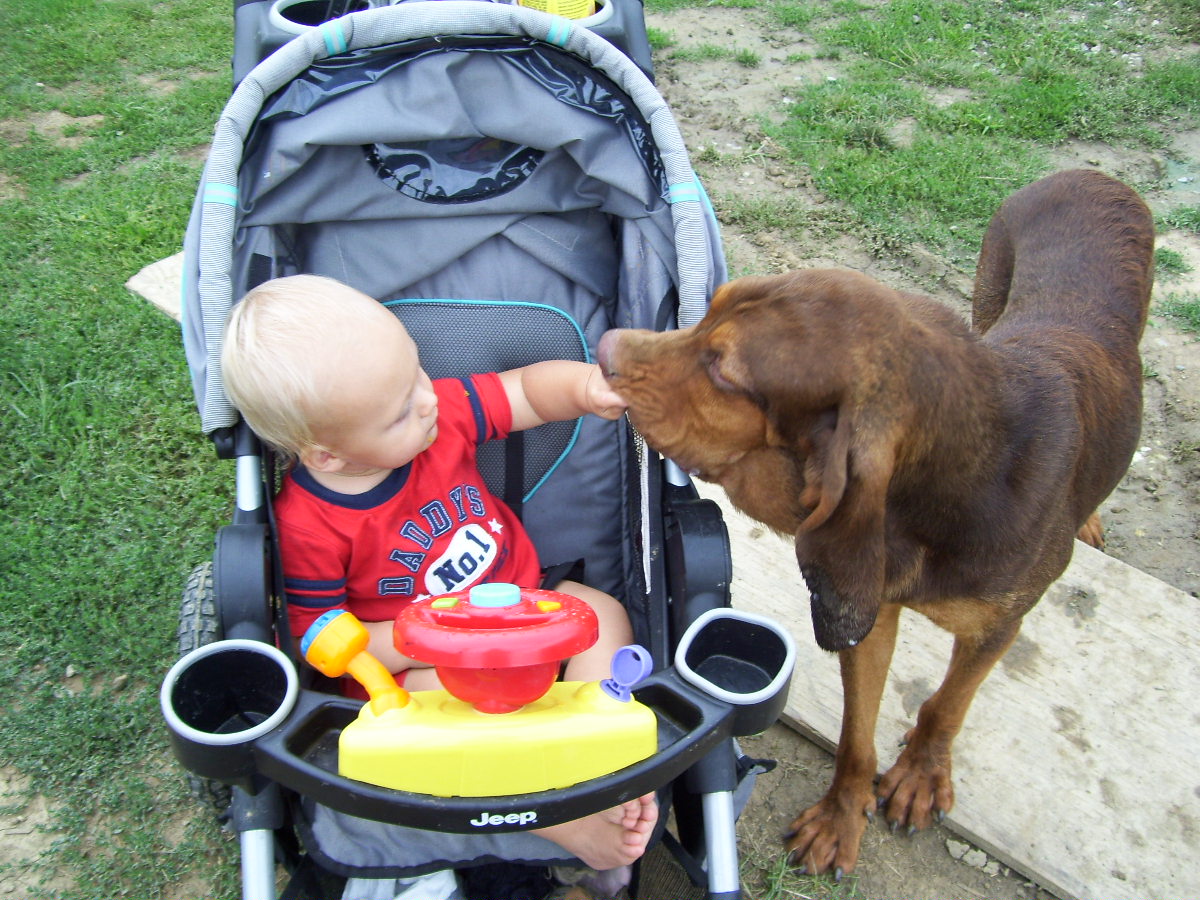 Lil ones poking his nose!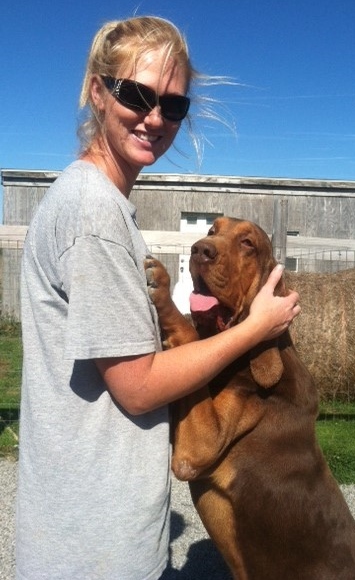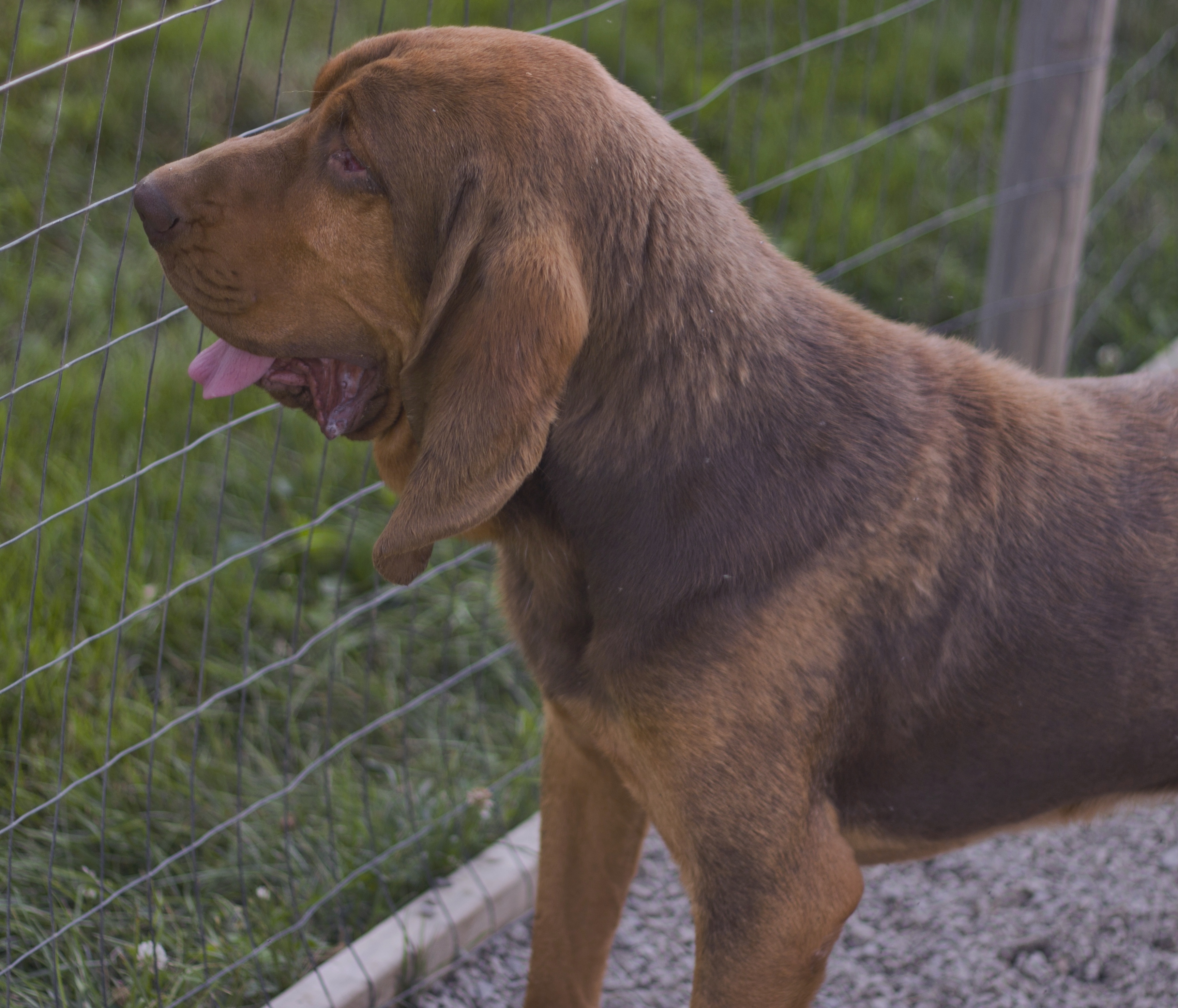 Gotta love his hugs! Cooter is pretty much sitting on his back end in this pic, he's a big boy!

Wrinklypaws Eustace is our up and coming stud from Mississippi. He's a couple years away from producing babies but we want to share his

handsomeness as he grows!